U.S. senators ask for more info on robocall tracebacks
Senators Edward Markey and John Thune sent a letter to FCC Chairwoman Jessica Rosenworcel asking for more details on robocall traceback activity. Let's take a look at their request and what started it all.
USTelecom report to the FCC Enforcement Bureau
This all started with a report that USTelecom made on November 15, 2021, in response to a request from the Enforcement Bureau for annual reports.
USTelecom reported on the status of traceback efforts in a report to the FCC Enforcement Bureau on November 15, 2021. It's a short report, just 3 pages, and worth a look.
There's a chart in the report that grabbed the Senators' attention: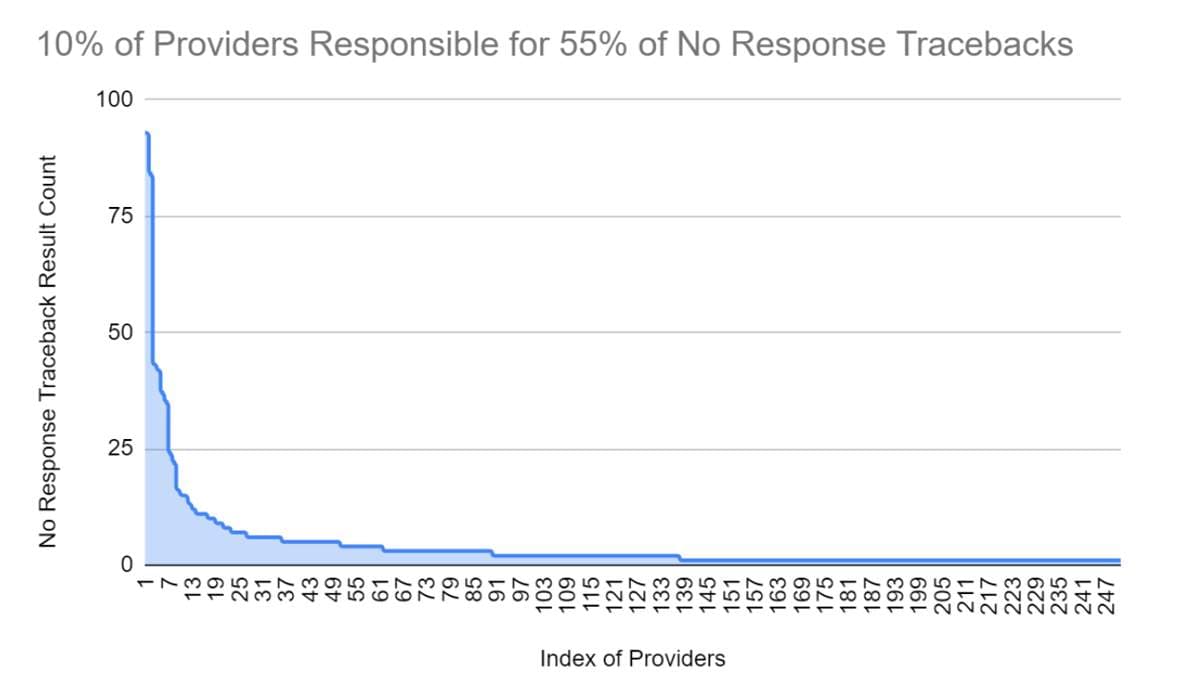 Here's what the ITG said about this chart:
Tracebacks have identified 121 U.S. providers originating illegal robocalls, 111 that have brought the calls into the country, and 115 foreign providers originating the illegal traffic. Although some domestic and foreign providers still do not cooperate, as the chart [above] demonstrates, a handful of non-cooperating providers disproportionately show up in tracebacks.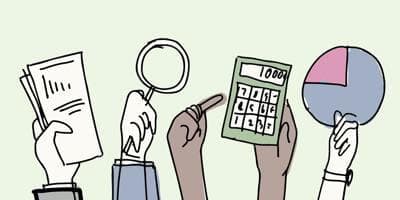 More details, please
Senators Markey and Thune, the authors of the TRACED Act, jumped all over that. This information spurred a request for more details.

Here are their questions:
Among all the tracebacks requested in 2021, how many independent calling campaigns were identified?
How many carriers were included in more than 10 tracebacks as an originating provider?
How many carriers were included in more than 20 tracebacks as an originating provider?

Please graph the data in the same manner the ITG graphed data regarding the providers that did not respond to traceback requests in ITG's response to the FCC's Request for Information on the Status of Private-Led Traceback Efforts of Suspected Unlawful Robocalls.
The Senators asked for another chart like figure 1, above. This time, however, they want to see the counts of all providers, not just the non-cooperative ones, involved in 10+ and 20+ tracebacks.
It's an interesting request. It demonstrates that they're closely following the progress of the ongoing battle against unlawful robocalls.
It will be interesting to see the response.
TransNexus solutions
We offer STIR/SHAKEN, robocall mitigation and robocall prevention solutions in our ClearIP and NexOSS software platforms. We can make your STIR/SHAKEN deployment a smooth process.
We provide an STI-CPS, the TransNexus CPS, which is available to any SHAKEN-authorized service provider free of charge. We can also provide a private STI-CPS, either hosted or on-premises, to service providers.
Contact us today to learn more.
This information will only be used to respond to your inquiry. TransNexus will not share your data with any third parties. We will retain your information for as long as needed to retain a record of your inquiry. For more information about how we use personal data, please see our privacy statement.