Ohio AG, FCC swat auto warranty scam robocalls
Ohio Attorney General Dave Yost filed a lawsuit in federal court on July 7 against twenty-two defendants accused of sending billions of auto warranty robocalls. The FCC issued cease-and-desist letters to eight voice service providers for their involvement in carrying these robocalls.
The defendants in the Ohio lawsuit include Roy Cox, Jr., Aaron Michael Jones, Sumco Panama USA, Sumco Panama SA, several voice service providers and international associates. They are accused of violating the TCPA (Telephone Consumer Protection Act).
On June 28, Yost's office sent warning letters to ten voice service providers to inform them about the "laws, regulations and enforcement actions that may bear upon their business activities."
The FCC sent cease-and-desist letters to eight voice service providers identified through traceback as having carried these calls. These letters warn them to stop carrying suspicious traffic with in 48 hours and report the steps they take to the FCC. These providers include:
Call Pipe
Fugle Telecom
Geist Telecom
Global Lynks
Mobi Telecom
South Dakota Telecom
SipKonnect
Virtual Telecom
The Commission also issued a public notice authorizing all U.S.-based voice service providers to cease carrying any traffic from these providers.
Pursuant to section 64.1200(k)(4) of the Commission's Rules, we hereby notify all U.S.-based voice service providers that they may block voice calls or cease to accept traffic from certain originating/intermediate providers listed in this Notice without liability under the Communications Act or the Commission's rules.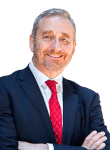 "Our lives are plagued by robocalls like a swarm of flies," Yost said in a news release. "This particular operation prompted more than 1,600 unwanted-call complaints to my office. It's time to get out the fly swatter."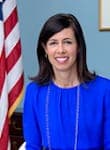 "Billions of auto warranty robocalls from a single calling campaign. Billions!" said FCC Chairwoman Jessica Rosenworcel. "Auto warranty scams are one of the top complaints we get from consumers and it's time to hold those responsible for making these junk calls."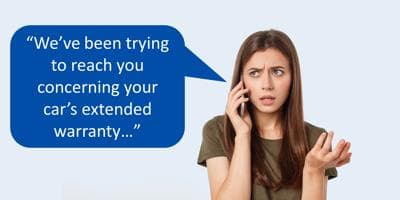 TransNexus solutions
TransNexus is a leader in developing innovative software to manage and protect telecommunications networks. The company has over 20 years' experience in providing telecom software solutions including toll fraud prevention, robocall mitigation and prevention, TDoS prevention, analytics, routing, billing support, STIR/SHAKEN and SHAKEN certificate services.
Contact us today to learn more.
TransNexus solutions
This information will only be used to respond to your inquiry. TransNexus will not share your data with any third parties. We will retain your information for as long as needed to retain a record of your inquiry. For more information about how we use personal data, please see our privacy statement.