Indiana robocall settlement puts provider out of business
The Office of the Indiana Attorney General announced a settlement with a service provider accused of facilitating illegal robocalls. The settlement requires the provider and its CEO to exit the telecommunications industry forever. Here's what happened.
The Indiana Attorney General filed a lawsuit in federal court in October 2021 against Startel, Wanda Hall, the Startel Chief Executive Officer, and other defendants for facilitating over 4.8 million illegal robocalls to people in Indiana. These robocalls included:
IRS and Social Security imposter scams
Legal action or arrest scams
Computer support scams
Apple support scams
Amazon subscription scams.
The lawsuit, says that Startel was the gateway provider that received these illegal robocalls from Microtalk Comm India and IQ Telecom, which is registered in Delaware but operates out of India.
Startel sent the illegal robocalls downstream to Piratel LLC and Rapid Eagle Inc DBA VoIP Essential Inc. These organizations were identified through the traceback process. Piratel and VoIP Essential also were named as defendants in the lawsuit but are not involved in this settlement.
Consent decree
The Indiana AG settled with Startel and Wanda Hall on October 20, 2022. The main provision of the consent decree is that Startel and Wanda Hall agree to never again operate, own, invest in be an employee of, draw revenue from, or consult with a voice service provider or provide voice services to another person.
Note that this consent decree uses the same definition of voice service as federal regulations, which describe it as voice services provided to end users.
For this reason, the consent decree also requires Startel and Hall to terminate all existing business relationships with any customer that is a voice service provider, provides VoIP services, or facilitates others in initiating robocalls. They are also prohibited from ever again engaging with such entities.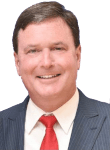 "If telecom companies are unwilling to stop the robocalls flooding into the U.S.," said Attorney General Todd Rokita, "we have no problem putting them out of business for good."
For more information, see Attorney General Todd Rokita wins another historic settlement to combat robocalls.