Out-of-Band SHAKEN—everything you need to know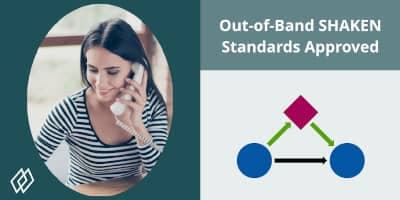 In this presentation, Alec Fenichel, the editor of the Out-of-Band SHAKEN standard, provides all the information network operators need to know about Out-of-Band SHAKEN:
How Out-of-Band SHAKEN works
How TransNexus CPS (Call Placement Service) works
How to add out-of-band support to your STI-AS and STI-VS
Practical tips based on TransNexus' experience deploying Out-of-Band SHAKEN for a variety of service providers
TransNexus solutions
We offer STIR/SHAKEN solutions in our ClearIP and NexOSS software platforms. In addition, we help service providers with all aspects of STIR/SHAKEN deployment.
Contact us today to learn more.
This information will only be used to respond to your inquiry. TransNexus will not share your data with any third parties. We will retain your information for as long as needed to retain a record of your inquiry. For more information about how we use personal data, please see our privacy statement.