Service provider STI fee changes for 2021
The STI Governance Authority (STI-GA) changed the service provider fees for participating in the U.S. STIR/SHAKEN ecosystem in 2021. Here's a review.
Service providers must pay a fee each calendar year to obtain a Service Provider Code (SPC) token. The SPC token is required to obtain SHAKEN certificates from Certificate Authorities. SHAKEN certificates are used to sign calls using STIR/SHAKEN.
The service provider fee is not prorated for the number of months remaining in the calendar year. The fee is the same in the first month of the year as the last.
Fee basis
The service provider fee is based upon the service provider's revenue that they report in their Telecommunications Reporting Worksheet FCC Form 499-A.
The revenue basis is the amount in line 423 or 514 (column A), whichever is greater.
If a provider files more than one 499-A, then it should add up the revenue in line 423 for all its 499-A forms, then add up the revenue in line 514 (column A) for all its 499-A forms, then use whichever sum is greater.
The service provider fee is this revenue figure multiplied by a contribution factor. There is a minimum and a maximum service provider fee.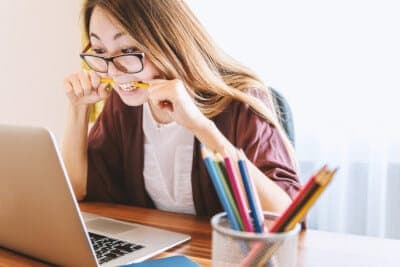 Comparison of 2020 and 2021 contribution factors, minimums and maximums
The following table compares the contribution factor, minimum fee and maximum fee for 2020 and 2021:
| Item | 2020 | 2021 | Change % |
| --- | --- | --- | --- |
| Contribution factor | 0.0000385 | 0.0001821 | 373% |
| Minimum fee | $825 | $825 | 0% |
| Maximum fee | $240,000 | $283,950 | 18% |
| Revenue at minimum | $21,428,571.43 | $4,530,477.76 | -79% |
| Revenue at maximum | $6,233,766,233.77 | $1,559,308,072.49 | -75% |
The first three rows show contribution factors, minimums and maximums from the STI-GA Policy Decisions Document published November 18, 2020.
The revenue at minimum and revenue at maximum figures are calculated by dividing the minimum and maximum fees by the corresponding contribution factors to determine the reported revenue at which the contribution factor either overtakes the minimum fee or is capped by the maximum fee.
For example, in 2021, a service provider will begin paying more than the minimum fee when their reported revenue is greater than approximately $4.5M. This is a 79% decrease from the revenue at minimum of approximately $21M in 2020.
Likewise, a service provider will reach the maximum fee with a reported revenue of approximately $1.6B. This is a 75% decrease from the revenue at maximum of approximately $6.2B in 2020.
Here's a summary of the changes from 2020 to 2021:
The contribution factor is more than tripled,
The contribution factor takes effect at a much lower revenue,
The maximum fee is reached at a much lower revenue.
TransNexus solutions
We offer STIR/SHAKEN and robocall mitigation solutions in our ClearIP and NexOSS software platforms.
In addition, we help service providers with all aspects of STIR/SHAKEN deployment, including registering with the Policy Administrator and filing their Robocall Mitigation certification with the FCC.
Contact us today to learn more.
This information will only be used to respond to your inquiry. TransNexus will not share your data with any third parties. We will retain your information for as long as needed to retain a record of your inquiry. For more information about how we use personal data, please see our privacy statement.