SHAKEN for TDM podcast
In this audio podcast, Andrew Ward and Alec Fenichel discuss the two new standards that enable using SHAKEN with calls that transit TDM segments along their call path. These standards enable much broader, widespread use of SHAKEN call authentication to help combat illegal robocalls.
There's something in this podcast for everyone, from a simple overview of what these methods do, to a discussion of typical questions that listeners with deep technical knowledge may have.
Topics covered
Two new ATIS standards and technical report for SHAKEN for TDM

Extending STIR/SHAKEN over TDM
Out-of-Band SHAKEN

How these methods work
SHAKEN with call forwarding—the DIV PASSporT
Coming enhancements to the Extending SHAKEN method
How the Out-of-Band CPS (Call Placement Service) network works

Discovery
Replication across the CPS network
Does the timing work?
Could a bad actor leverage PASSporTs in the CPS network?
Access credentials and security of the CPS network

Predictions for the future of illegal robocalls and evolution of the SHAKEN ecosystem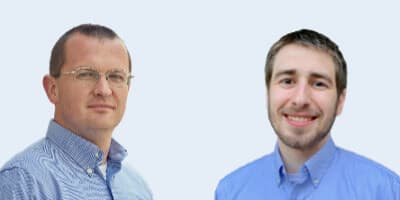 Further reading
About Award Consulting
Award Consulting is a team of expert telecoms engineers focused on serving ILECs and CLECs in North America. They are the leading independent experts in Metaswitch products.
This podcast is part of a podcast series hosted by Andrew Ward, VoIP for Independent Telecoms.
TransNexus solutions
We offer STIR/SHAKEN and robocall mitigation solutions in our ClearIP and NexOSS software platforms. We can make your STIR/SHAKEN deployment a smooth process.
We provide an STI-CPS, the TransNexus CPS, which is available to any SHAKEN-authorized service provider free of charge. It's part of the national network of STI-CPSs. We can also provide a private STI-CPS, either hosted or on-premises, to service providers.
Contact us today to learn more.
This information will only be used to respond to your inquiry. TransNexus will not share your data with any third parties. We will retain your information for as long as needed to retain a record of your inquiry. For more information about how we use personal data, please see our privacy statement.