Legislation introduced to enhance robocall traceback
New legislation has been introduced in the U.S. Senate to strengthen robocall traceback and allow public disclosure of uncooperative providers and providers found to originate or transmit unlawful robocalls.
Senate bill S.3335, the Robocall Trace Back Enhancement Act, has two key provisions.
First, it would provide liability protection for sharing information about suspected illegal robocalls with the Registered Traceback Consortium. Covered information includes:
Call detail records
Names and identities of voice service providers that originated or transited the calls
Names and identities of entities and individuals that made the calls.
Second, the legislation would allow either the FCC or the Registered Traceback Consortium to publish a list of voice service providers that either refuse to participate in robocall traceback or are found to originate or transmit substantial amounts of unlawful robocalls.
The FCC has designated USTelecom-The Broadband Association's Industry Traceback Group (ITG) as the official Robocall Traceback Consortium.

"In 2019, Congress passed my TRACED Act to help address unwanted and illegal robocalls," said Senator John Thune. "The bipartisan legislation we're introducing today would build on those efforts by supporting privately led efforts to trace back and identify the origins of the calls. We must continue to hold these bad actors accountable."
"The Robocall Trace Back Enhancement Act is a natural extension of the TRACED Act," said Senator Edward Markey. "This legislation makes it easier to root out bad actors who illegally robocall countless phone numbers by promoting public accountability among, and aggressive action against, those responsible for illegal, fraudulent, and abusive robocalls."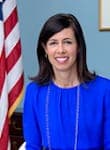 "The FCC is hard at work to trace and root out scam robocalls," said FCC Chairwoman Jessica Rosenworcel." "But more tools are always welcome in this fight. So kudos to Senators Markey and Thune for their new ideas to bolster our anti-robocall efforts and put a spotlight on the phone providers that facilitate scam calls."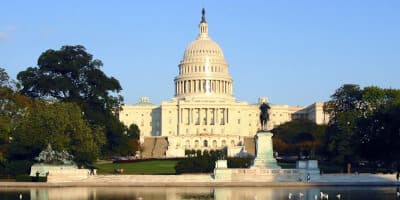 Observations
Liability protection might help providers be more forthcoming in sharing information fully with traceback efforts. However, the Fourth Order on robocalls already requires providers to respond to traceback requests.
The striking thing about this new legislation is that it would allow the Commission and the Registered Traceback Consortium to publicly disclose uncooperative providers. That might shake things up.
TransNexus solutions
We offer STIR/SHAKEN and robocall mitigation solutions in our ClearIP and NexOSS software platforms. We can make your STIR/SHAKEN deployment a smooth process.
We provide an STI-CPS, the TransNexus CPS, which is available to any SHAKEN-authorized service provider, free of charge, to use when they want to send or receive STI PASSporTs out of band.
Contact us today to learn more.
This information will only be used to respond to your inquiry. TransNexus will not share your data with any third parties. We will retain your information for as long as needed to retain a record of your inquiry. For more information about how we use personal data, please see our privacy statement.