New York governor signs robocall legislation
New York Governor Kathy Hochul signed two pieces of legislation into law to combat illegal robocalls. The laws enable enforcement actions by New York state officials, including fines. Here's an overview.
New York state robocall and call authentication legislation
The new laws include the following:
An act to require telecommunication companies to block certain calls. Telecommunications companies shall block certain types of voice calls when a subscriber has requested it. Calls are eligible for blocking if the calling numbers are:

Invalid,
Valid, but not allocated to a provider,
Valid, allocated to a provider, but unused.

An act to require voice service providers to implement STIR/SHAKEN. This mirrors federal requirements.
Compliance, and penalties
Both laws require voice service providers to file a certification with the FCC Robocall Mitigation Database.
The law requiring SHAKEN includes provisions for penalties not to exceed $1,000 per day, plus actual damages, plus court ordered sanctions.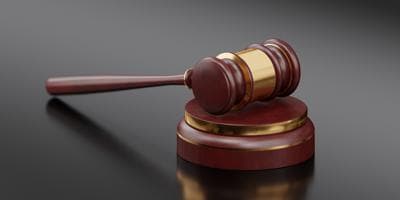 Motivation for state action
These laws closely follow the framework of federal requirements already in place. Why did New York pile on?
Enforcement. State officials won't have to stand by and wait for federal authorities to do something.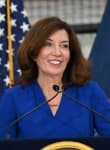 "This legislation will empower our state government to ensure that voice service providers are validating who is making these calls so action can be taken against bad actors," said Governor Hochul.
The laws don't place additional requirements on voice service providers. They give state officials authority to act.
Both laws take effect immediately.
TransNexus solutions
We offer STIR/SHAKEN and robocall mitigation solutions in our ClearIP and NexOSS software platforms. We can make your STIR/SHAKEN deployment a smooth process.
In addition, we can help with all aspects of STIR/SHAKEN deployment, including registering with the Policy Administrator and filing your certification with the FCC.
Contact us today to learn more.
This information will only be used to respond to your inquiry. TransNexus will not share your data with any third parties. We will retain your information for as long as needed to retain a record of your inquiry. For more information about how we use personal data, please see our privacy statement.