Robocall traceback cooperation now required in the U.S.
The FCC now requires all voice service providers to respond to robocall traceback requests. Here's an overview of the traceback process and cooperation requirements.
Traceback process
We previously described how traceback works in the U.S.:
The Industry Traceback Group (ITG), which is also the designated Robocall Traceback Consortium, opens a traceback case when it receives a complaint from a terminating voice service provider, consumer, regulator or law enforcement.
The case is tracked using the ITG Secure Traceback Portal (STP).
Each provider adds information to the case record in the STP, including the next upstream provider that relayed a robocall in the case.
Traceback is repeated until the originating service provider is identified, the U.S. point of entry is identified, or a dead end is reached.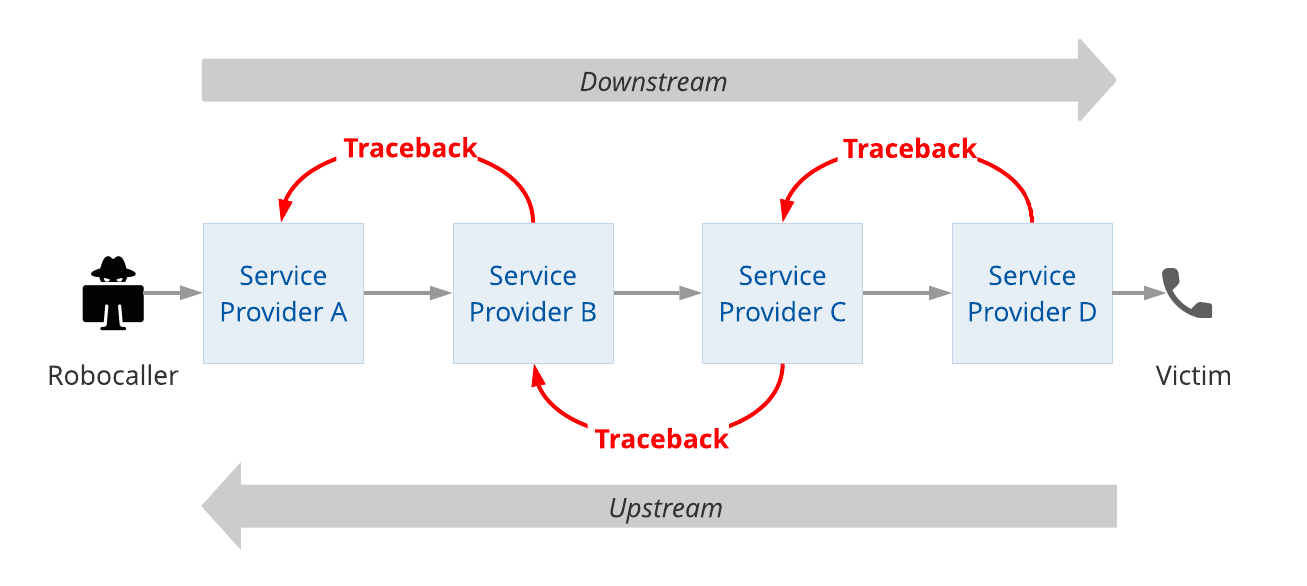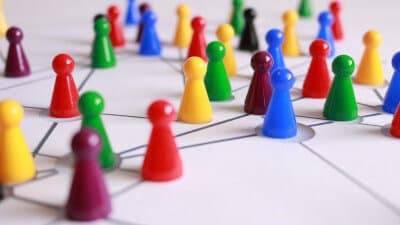 Cooperation is now required
This process has been very effective when the service providers cooperate. However, in a letter to the FCC from November 13, 2020, the ITG reported that about 100 providers have failed to cooperate with the ITG, including less than 30 that are based in the United States. The ITG encouraged the Commission to bring aggressive enforcement against robocallers and voice service providers that routinely refuse to participate in the traceback process.
In their Fourth Report and Order on Advanced Methods to Target and Eliminate Unlawful Robocalls released December 30, 2020, the Commission required "all voice service providers to respond to traceback requests from the Commission, civil and criminal law enforcement, and the Consortium."
How to cooperate
In their Fourth Report and Order, the FCC described traceback cooperation as follows:
"We encourage voice service providers to publicly designate a point of contact for traceback requests."
"We generally expect responses within a few hours, and certainly in less than 24 hours absent extenuating circumstances. Patterns of delayed response may lead to Commission enforcement."
The ITG describes the traceback process in more detail in their Policies and Procedures document. The ITG states that:
"Each Cooperative Voice Service Provider will provide other Cooperative Voice Service Providers and USTelecom with the full name, title, phone number and e-mail address, and normal business hours of operation for each of their respective points of contact."
"Cooperative Voice Service Provider should acknowledge that the Traceback request has been received and is being worked within one business day if received from another Cooperative Voice Service Provider and/or USTelecom relating to Suspicious Traffic, and endeavor to initiate investigation of the source of Suspicious Traffic request within four (4) business hours of acknowledgement as resources permit."
"The Cooperative Voice Service Provider should strive to complete the investigation and return results within 72 hours from initiation."
TransNexus robocall mitigation solutions
We offer robocall mitigation solutions in our ClearIP and NexOSS software products. Contact us today to learn how we can help you prevent nuisance and scam robocalls from originating in or entering your network.
This information will only be used to respond to your inquiry. TransNexus will not share your data with any third parties. We will retain your information for as long as needed to retain a record of your inquiry. For more information about how we use personal data, please see our privacy statement.