FCC intermediate provider registry
The FCC maintains an Intermediate Provider Registry. Originally intended for the Rural Call Completion Third Report and Order, it will also be used as a source for the new Robocall Mitigation Database. Here's an overview.
Original purpose of the Intermediate Provider Registry
The Intermediate Provider Registry was originally created by the FCC Rural Call Completion Third Report and Order and Order. The Commission issued this order in response to the Improving Rural Call Quality and Reliability Act of 2017. The intent was to "to ensure the integrity of our nation's telephone network and prevent unjust or unreasonable discrimination among areas of the United States in the delivery of telephone service." The law established the following requirements:
The Commission must establish service quality standards that intermediate providers must follow and establish a public registry of intermediate providers that have agreed to these standards and registered with the Commission.
Intermediate providers must register with the Commission and comply with service quality standards established by the Commission.
Covered providers may not use intermediate providers that have not registered with the Commission and thereby agreed to the standards.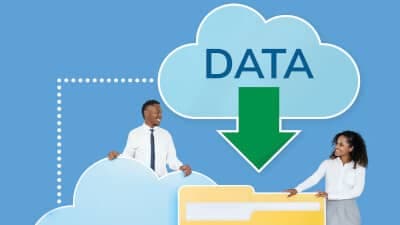 Using the registry for the Robocall Mitigation Database
The FCC Call Authentication Second Report and Order requires all voice service providers to "file certifications with the Commission regarding their efforts to stem the origination of illegal robocalls on their networks."
This order also prohibits intermediate and terminating providers from accepting voice traffic directly from any service provider that does not appear in the new Robocall Mitigation Database that the FCC will create.
In the order, the Commission states that "to ease compliance with this obligation, we will import all listings from the Intermediate Provider Registry into the Robocall Mitigation Database on a rolling basis so that all registered intermediate providers are represented therein."
Accessing the Intermediate Provider Registry
The Commission makes the Intermediate Provider Registry publicly available on their website as a downloadable CSV file.
Intermediate providers already have plenty of incentive to be registered to comply with the Rural Call Completion order. Now they have further motivation.
Intermediate providers should check that their registration is listed in the Intermediate Provider Registry.
Once the FCC has rolled these registrations over to the Robocall Mitigation Database, intermediate providers should check to make sure that their registration is present.
TransNexus robocall mitigation solutions
We offer robocall mitigation solutions in our ClearIP and NexOSS software products. We can help you deploy them quickly and easily.
In addition, we can help you plan, prepare, and complete your Robocall Mitigation Certification filing. Your filing will demonstrate to the Commission that your voice service business has deployed effective robocall mitigation measures in production.
Contact us today to learn how we can help you tailor a robocall mitigation program to your circumstances and satisfy compliance requirements.
This information will only be used to respond to your inquiry. TransNexus will not share your data with any third parties. We will retain your information for as long as needed to retain a record of your inquiry. For more information about how we use personal data, please see our privacy statement.