A proposal to prevent blocking legitimate foreign calls
Could legitimate calls from overseas get blocked? The FCC Second Order requires blocking calls from upstream service providers, including foreign providers, not registered in the new Robocall Mitigation Database (RMD). This has raised concerns, and now, a proposed solution.
Legal and regulatory requirements
The FCC's Second Order includes these requirements:
We require all voice service providers… to file certifications with the Commission regarding their efforts to stem the origination of illegal robocalls on their networks. (¶ 82)

We will also establish a publicly accessible database in which we will list such certifications. (¶ 83)

We prohibit intermediate providers and terminating voice service providers from accepting voice traffic directly from any voice service provider that does not appear in the database, including a foreign voice service provider that uses NANP resources that pertain to the United States to send voice traffic to residential or business subscribers in the United States. (¶ 88)
Concerns
There are scenarios where legal calls might be originated in foreign countries using U.S. NANP calling and called numbers:
You take your mobile phone overseas and call home. Unless you get a local sim card, you'll be roaming with a local provider that will originate the call with your calling number.
An overseas call center is hired by a U.S. organization to make calls using their U.S. numbers as the calling number.
In these scenarios, the originating service provider in the foreign country might not have filed a registration in the RMD. Under the current rules, the U.S.-based international gateway provider would be obliged to block these calls.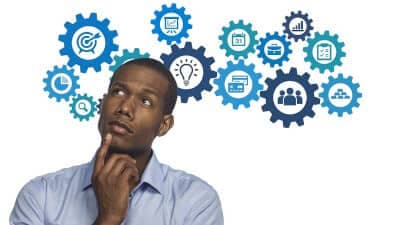 Proposal
David Frankel, of ZipDX, has proposed the following solution to the FCC.
When a U.S.-based provider receives a foreign call with a U.S. NANP calling number, it first checks whether the upstream provider has a registration on file in the RMD. If yes, proceed as usual.
If the upstream provider does not have a registration in the RMD, then the international gateway provider would have the option to do the following:

Treat the upstream provider as the caller,
Assume the responsibilities of the originating service provider, and
Apply its own Robocall Mitigation Program to this call.
The proposal goes on to describe ways in which the gateway provider (now the originating provider) might structure its Robocall Mitigation Program to monitor and review these calls. These steps include:
Know your customer procedures to vet the upstream provider and the expected call scenarios.
Separate traffic into auto-dialed and conversational streams and use call analytics to monitor each.
Apply appropriate thresholds to call analytics for each stream monitored.
A great idea
We think this is a great idea. It fully meets the FCC's intent of mitigating robocalls. It enables U.S. carriers to add value for their overseas customers. It ensures that U.S. citizens traveling abroad can call home.
Our software products are capable of supporting this today. Contact us to learn more.
TransNexus solutions
We offer STIR/SHAKEN and robocall mitigation solutions in our ClearIP and NexOSS software platforms.
In addition, we help service providers with all aspects of STIR/SHAKEN deployment, including registering with the Policy Administrator and filing their Robocall Mitigation certification with the FCC.
Contact us today to learn more.
This information will only be used to respond to your inquiry. TransNexus will not share your data with any third parties. We will retain your information for as long as needed to retain a record of your inquiry. For more information about how we use personal data, please see our privacy statement.