FCC establishes SHAKEN revocation appeals process
The FCC issued a Third Report and Order on SHAKEN. This order establishes an appeals process that a voice service provider may use if their SHAKEN authorization is revoked by the STI Governance Authority (STI-GA). Here's a summary of the SHAKEN revocation process.
The STI-GA could revoke an SPC token if a participating service provider failed to abide by the STI Participant Agreement and did not correct the failure.
STI-GA appeals process
The STI-GA revocation appeals process is deliberate and straightforward:
Informal complaint to the STI-GA Board
Formal complaint within 30 days of the final determination of the informal complaint
Response to formal complaint within 30 days
Hearing with appeals panel within 14 days
Appeals panel issues decision within 30 days.
FCC appeals process
The FCC appeals process is deliberate and straightforward:
Exhaust STI-GA appeals process.
File a request for FCC review in ECFS, in reference to WC Docket 21-291, within 60 days after the STI-GA final decision.
Send a copy of the request to the STI-GA per their procedures.
The ECFS filing starts an FCC review period with a 180-day shot clock.
STI-GA will submit the full record of the revocation appeal within five days in ECFS, WC Docket 21-291.
FCC Wireline Competition Bureau will conduct their review and issue their decision.
Affected party may seek review of an adverse WCB decision with the full Commission.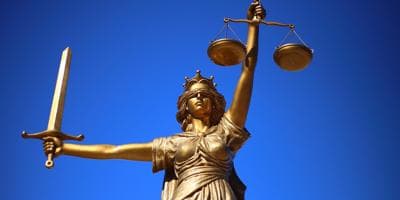 Status during the appeal
The service provider's status during the appeal process is tricky:
The service provider is not considered in violation of 64.6301, the SHAKEN requirement.
The service provider does not have to submit an amended filing in the FCC Robocall Mitigation Database (RMD).
However, the service provider may not maintain possession and use of its SPC Token after the STI-GA's final decision.

Therefore, the service provider will not be able to continue using SHAKEN during the FCC appeal.
After the FCC appeal process, the affected service provider must change its certification filing in the RMD within 10 days.
Takeaways
As you can see, the appeals rules allowws considerable time for each step of a lengthy process. It could take many months. The affected service provider would be unable to do SHAKEN during the FCC portion of the appeal. There are many incentives for service providers to stay out of trouble.
The Third Report and Order is available online.
TransNexus solutions
We offer STIR/SHAKEN and robocall mitigation solutions in our ClearIP and NexOSS software platforms. We can make your STIR/SHAKEN deployment a smooth process.
In addition, we help service providers with all aspects of STIR/SHAKEN deployment, including registering with the Policy Administrator and filing their certification with the FCC.
Contact us today to learn more.
This information will only be used to respond to your inquiry. TransNexus will not share your data with any third parties. We will retain your information for as long as needed to retain a record of your inquiry. For more information about how we use personal data, please see our privacy statement.