FCC issues robocall cease and desist letters
The FCC issued cease-and-desist letters to two voice service providers. These letters instruct the providers to effectively mitigate illegal robocall traffic within 48 hours. If they do not, downstream voice service providers will be authorized to block all their traffic.
These letters were sent to the following carriers:
In the letters, the FCC also required these providers to inform the FCC and the Traceback Consortium within 14 days of the steps taken to implement effective measures to prevent customers from using the network to make illegal calls.
The FCC sent similar letters to six providers last month. Each provider responded by stating that they had stopped carrying the offending traffic. Each provider also explained how it will prevent customers from making illegal calls in the future.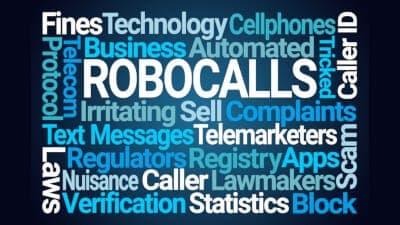 TransNexus robocall mitigation solutions
We offer robocall mitigation solutions in our ClearIP and NexOSS software products. We can help you deploy them quickly and easily.
In addition, we can help you plan, prepare, and complete your Robocall Mitigation Certification filing. Your filing will demonstrate to the Commission that your voice service business has deployed effective robocall mitigation measures in production.
Contact us today to learn how we can help you tailor a robocall mitigation program to your circumstances and satisfy compliance requirements.
This information will only be used to respond to your inquiry. TransNexus will not share your data with any third parties. We will retain your information for as long as needed to retain a record of your inquiry. For more information about how we use personal data, please see our privacy statement.