Evaluating robocall mitigation certification filings
As of July 21, 2021, there were 3,235 certification filings in the FCC Robocall Mitigation Database (RMD). Who's filing? How informative are these filings? Legal Calls Only, an online forum for content on the unlawful robocall problem, has been tracking, profiling, and scoring certification filings to answer these questions. Here's what they're doing.
Background
The LegalCallsOnly.org forum is maintained and underwritten by ZipDX, an audio conferencing call provider. They describe the forum as an initiative to stop illegal robocalls at their source.
The FCC Robocall Mitigation Database (RMD) is a list of service provider robocall mitigation certifications. The FCC has created an online portal to maintain and view the list.
Service provider filers can log in with their FCC Registration Number to file their certification.

Providers certifying that they have either a Partial STIR/SHAKEN implementation or No STIR/SHAKEN must also upload a document that describes their Robocall Mitigation Plan (RMP).
Providers certifying that they have implemented a complete STIR/SHAKEN deployment do not provide a robocall mitigation document.

The list of certification filings and associated robocall mitigation plan documents are available for the public to view and download.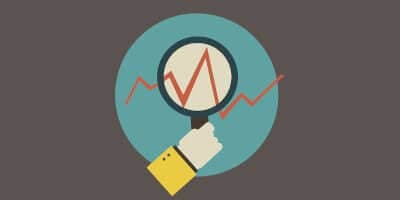 Robocall mitigation filing review initiatives
The Legal Calls Only forum has launched two initiatives to review and assess RMD filings:
A scoring system for Robocall Mitigation Plans (RMPs)
The ZipDx Robocall Mitigation Explorer, an online system to:

Track RMD changes and deletions
Profile RMD filing statistics, including RMP scores
Robocall Mitigation Plan scoring
ZipDX has an ongoing initiative to score RMPs based upon the following criteria:
Service risk
Plan elements
Adequacy of disclosure
After describing the criteria, the page provides five scoring examples using hypothetical RMPs.
It seems a bold step for a third party to score RMPs. Are these scoring criteria legitimate and fair? Are they applied consistently?
These are fair questions. In our view, however, ZipDX seems open to feedback and discussion of the scoring system and how it is applied. They wrote, "Our evaluation approach and criteria are based on our years of experience in this domain—but these are still evolving, and we are thirsty for feedback."
Robocall Mitigation Explorer
The ZipDx Robocall Mitigation Explorer is introduced and described here and available online here.
One might wonder whether a RM Explorer is necessary. Can't you simply download a current list and explore it using a spreadsheet program?
Yes, you can. But the RM Explorer provides some additional information that would otherwise be unavailable in the spreadsheet and require additional chasing, including:
A link to the RMP document
The RMP score calculated by ZipDX reviewers, and a breakdown of how the score was calculated
Dates when the filing was first created and last updated
The number of versions of each filing
A link to the current detailed filing
A list of details for each historical filing
Links to FCC 499 filings for each subsidiary included in each filing
In our view, the RM Explorer is a valuable tool. Anyone who wants to dig around RMD filings would find it useful.
TransNexus solutions
We offer STIR/SHAKEN and robocall mitigation solutions in our ClearIP and NexOSS software platforms. We can make your STIR/SHAKEN deployment a smooth process.
In addition, we help service providers with all aspects of STIR/SHAKEN deployment, including registering with the Policy Administrator and filing their certification with the FCC.
Contact us today to learn more.
This information will only be used to respond to your inquiry. TransNexus will not share your data with any third parties. We will retain your information for as long as needed to retain a record of your inquiry. For more information about how we use personal data, please see our privacy statement.