Critical Call List legislation reintroduced in US Senate
Legislation has been reintroduced in the U.S. Senate to require the FCC to issue rulemaking that establishes a Critical Call List of calling numbers that are not eligible to be blocked by voice service providers. Here's an overview.
The Data Analytics Robocall Technology (DART) Act, S.357, was introduced February 24, 2021 by U.S. Senators Mike Crapo (R-Idaho) and Amy Klobuchar (D-Minnesota). The Senate passed this bill unanimously in December 2020, but it did not pass out of the House of Representatives before the end of the 116th Congress.
Legislation
The DART Act would require the FCC to do the following:
Maintain a list of numbers that are not eligible to be blocked by a voice service provider (Critical Call List)
Prepare reports to Congress on deployment and implementation of call blocking and caller ID authentication. These reports shall include:

An analysis by the Commission of the effectiveness of call blocking tools
Any legislative recommendations of the Commission.
The Critical Call List may include numbers used:
For outgoing calls by a public safety answering point or a similar facility that is designated to originate or route emergency calls
To originate calls from a government entity, such as a call generated during an emergency
By a school or similar instution to provide school-related notifications such as weather-related closure or a school emergency
For similar emergency purposes as determined by the Commission.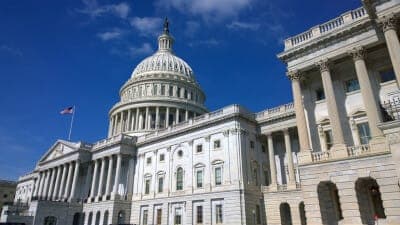 Deadlines
Deadlines for these measures are:
Critical Call List: 18 months after enactment of the DART Act
Reports to Congress: 180 days after the Commission receives any report under paragraph 90 of the Declaratory Ruling and Third FNPRM for Advanced Methods to Target and Eliminate Robocalls, released June 7, 2019, which called for "the Wireline Competition Bureau (WCB) and Public Safety and Homeland Security Bureau (PSHSB), to prepare two reports on the state of deployment of advanced methods and tools to eliminate such calls, including the impact of call blocking on 911 and public safety."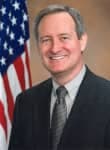 "We all have too much happening in our daily lives to put up with illegal robocalls," said Senator Crapo. "I am encouraged this problem got broad, bipartisan attention last Congress and look forward to the implementation of sound policy this Congress to help end this invasive drain on time and resources."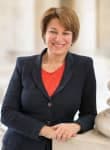 "Most robocalls aren't just unwanted and disruptive—they're illegal," Senator Klobuchar said. "The DART Act will help the FCC protect consumers from robocalls while also ensuring they continue to receive public safety calls."
Text of the DART Act is available online here.
TransNexus solutions
We offer STIR/SHAKEN and robocall prevention solutions in our ClearIP and NexOSS software platforms.
In addition, we help service providers with all aspects of STIR/SHAKEN deployment, including registering with the Policy Administrator and filing their Robocall Mitigation certification with the FCC.
Contact us today to learn more.
This information will only be used to respond to your inquiry. TransNexus will not share your data with any third parties. We will retain your information for as long as needed to retain a record of your inquiry. For more information about how we use personal data, please see our privacy statement.