CATA report on SHAKEN deployment by small providers
The Call Authentication Trust Anchor (CATA) Working Group of the North American Numbering Council (NANC) held a meeting to discuss and approve their new report, Deployment of STIR/SHAKEN by Small Voice Service Providers. The report urges the FCC, STI Governance Authority, and industry to take specific steps to promote ubiquitous SHAKEN implementation. Let's have a look.
The FCC asked…
The FCC Wireline Competition Bureau (WCB) asked the CATA WG to report on the deployment of SHAKEN by small voice service providers, including a discussion of the following topics:
Identify barriers that prevent small voice service providers from implementing SHAKEN.
Identify technological solutions available to small voice service providers that will help them deploy SHAKEN.
Identify methods to encourage and promote these solutions.
Recommend steps that the Secure Telephone Identity Governance Authority (STI-GA) or the rest of the industry can take in this cause.
Recommend steps that the Commission can take to encourage deployment of STIR/SHAKEN by small voice providers.
And the CATA WG answered
The CATA WG report begins with two fundamental observations:
Interconnected and non-interconnected VoIP providers do not face barriers to SHAKEN implementation, regardless of size. Solutions are widely available.
Small CLECs and ILECs may not have viable options for SIP connections, because they often rely on TDM interconnections to the PSTN.
Small VoIP providers
There are many solutions available to any VoIP provider:
Hosted SHAKEN – A cloud-based turnkey SHAKEN solution that signs calls using the certificate of the Originating Service Provider (OSP) and verifies signed calls received by the Terminating Service Provider (TSP).
Carrier SHAKEN – SHAKEN services offered by DID or wholesale providers as part of SIP termination services. The intermediate provider signs calls using the certificate of the OSP and verifies calls for the TSP.
SHAKEN software – Can be installed by VoIP providers in their network.
TDM interconnected small service providers
Here are three ways for providers to overcome the TDM barrier to SHAKEN deployment:
Implement IP network capability and acquire IP interconnections, if available.
Use Out-of-Band SHAKEN to exchange PASSporTs per ATIS-1000096.
Set or interpret ISUP parameters to relay SHAKEN attestation level per ATIS-1000095.
The first option is included for completeness. However, the reality is that IP interconnections are not viable for many small CLECs and ILECs. That's why the CATA WG report also asks the FCC to encourage the industry to develop and propose a solution to the "SIP interconnection problem."
However, the two newly developed and approved standards for non-IP SHAKEN are an exciting development. These methods can make widespread SHAKEN deployment a reality, and quickly. The CATA WG report recommends that the STI-GA, industry, and FCC promote them.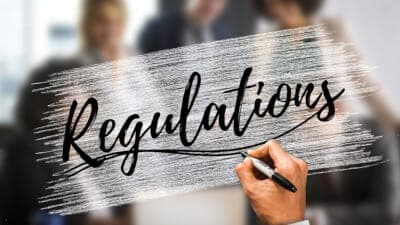 Next steps
The CATA WG report observes that STIR/SHAKEN can only reach its potential with more ubiquitous deployment.
To do that, the Commission, STI-GA and industry should encourage expeditious implementation of IP networks and SHAKEN solutions for TDM.
STI-GA and industry
The STI-GA and industry should take the following steps:
The STI-GA should present a webinar to help small voice providers understand the technical solutions available.
They should also encourage major service providers to do lab testing with small service providers.
Standards bodies should work on any standards needed.
The industry should determine an entity, if appropriate, that will be responsible for maintaining a single list of STI-CPSs used by Out-of-Band SHAKEN participants.
The Commission
The FCC should take the following steps:
Charge the CATA WG to study and recommend a governance structure for managing a list of STI-CPSs.
Encourage industry to propose a solution to the SIP interconnection problem.
Our thoughts
We're encouraged by the CATA WG's report and how they urge the Commission, STI-GA, and industry to promote rapid implementation of IP networks and SHAKEN solutions for TDM. SHAKEN will be much more effective when everyone is using it.
It's important to note that the three methods of overcoming TDM SHAKEN barriers are not mutually exclusive. A provider could choose any of these methods at different points across their network—implement IP here, use Out-of-Band SHAKEN over there, maybe arrange ISUP signaling agreements with another provider somewhere else.
These options give providers the flexibility to choose the solutions best suited for each scenario they face.
TransNexus solutions
We offer STIR/SHAKEN and robocall mitigation solutions in our ClearIP and NexOSS software platforms. We can make your STIR/SHAKEN deployment a smooth process.
We provide an STI-CPS, the TransNexus CPS, which is available to any SHAKEN-authorized service provider free of charge. It's part of the national network of STI-CPSs. We can also provide a private STI-CPS, either hosted or on-premises, to service providers.
Contact us today to learn more.
This information will only be used to respond to your inquiry. TransNexus will not share your data with any third parties. We will retain your information for as long as needed to retain a record of your inquiry. For more information about how we use personal data, please see our privacy statement.