Canadian SHAKEN token access policy revised
The Canadian Secure Token Governance Authority (CST-GA) has revised its policy to enable more Telephone Service Providers (TSPs) to obtain SHAKEN tokens so they can sign their own calls. Here's an overview.
Regulatory ruling, consultation, policy change
Here's a timeline of events that led to this policy change.
On 21 December 2020, Mitel Networks filed a Part 1 Application with the CRTC (zip file) asking them to instruct the CST-GA to allow all Canadian LECs to be eligible to do SHAKEN.
Mitel is registered with the CRTC as a reseller of telecommunications services. They don't have access to numbering resources. Under the rules at that time, they could not do SHAKEN.
In their Part 1 Application, Mitel said that Canadian TSPs that are denied access to SHAKEN would be at a serious competitive disadvantage to carriers that have access.
On 5 August 2021, the CRTC issued decision CRTC 2021-267 in favor of Mitel's request. They directed a consultation group to provide suggested policy changes and the CST-GA to issue policy changes to enable TSPs to participate in SHAKEN.
On 29 September 2021, the consultation group issued their Report on Industry Consultation.
On 14 October 2021, the CST-GA issued their revised Policy Guide, which incorporated the suggested changes.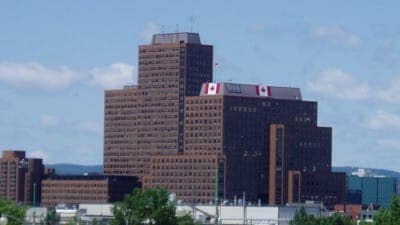 Policy changes
The policy changes consist of a single paragraph added to the guide, followed by an appendix with the consultation groups suggested instructions.
Telecommunications Services Providers ("TSPs"), registered with the CRTC in a category which permits the provision of voice services in Canada and who are not eligible to become CST-GA Shareholders may obtain SPC Tokens by establishing with CST-GA their: (a) identity, (b) reputation and (c) STIR/SHAKEN technical compliance, through the form of application in Appendix A of this Policy.
The identity information includes basic contact information and company identification and category information. Categories include:
BITS License (Basic International Telecommunications Services)
Non-Dominant Carrier
Reseller
The reputation section is interesting. it includes 13 questions about TSP history of enforcement actions and intent to cooperate with governance and regulatory policies and procedures.
The technical compliance section asks the TSP to explain how they will determine that a caller has the right to use the calling number.
Next steps
The resources page says " TSPs registered with the CRTC to provide voice services in Canada may participate either as a Shareholder or a non-Shareholder Participant." Further information is available here.
At that time, TSPs in these categories will be able to apply for SHAKEN tokens and participate in the SHAKEN ecosystem.
With a directed, authenticated relationship with their customers and a verified association with their calling numbers, these TSPs will be able to sign such calls with full attestation, deliver better service to their customers, and maintain their competitive advantage.
TransNexus solutions
We offer STIR/SHAKEN solutions in our ClearIP and NexOSS software platforms. In addition, we help service providers with all aspects of STIR/SHAKEN deployment.
Contact us today to learn more.
This information will only be used to respond to your inquiry. TransNexus will not share your data with any third parties. We will retain your information for as long as needed to retain a record of your inquiry. For more information about how we use personal data, please see our privacy statement.