Voice calls surge during shelter in place
What's the hot new app during widespread shelter in place? Zoom? Google Hangouts? Actually, it's plain old voice phone calls.
The New York Times ran a story on numbers being reported by telephone providers. Here's a snapshot:
Verizon said the number of wireless calls have more than doubled the number made on Mother's Day, one of the busiest call days of the year. Call duration is up 33%.
AT&T said that cellular calls have risen 35% and wifi calls nearly doubled.
AT&T and Verizon report that internet traffic is up 20–25%.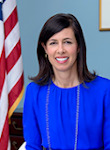 "We've become a nation that calls like never before," said Jessica Rosenworcel, a FCC commissioner. "We are craving human voice."
"Voice is the new killer app," said Chris Sambar, AT&T executive voice president of technology and operations. "It's been a real surprise."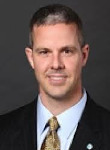 See the New York Times article, by Cecillia Kang, for the full story. (The NYT is currently providing free access on coronavirus reporting.)