US Justice Department targets VoIP carriers for robocalls
The U.S. Department of Justice (USDJ) has filed landmark legal actions in two cases against five U.S.-based VoIP carriers for serving as gateway carriers for robocalls to U.S. subscribers. This is the first time that authorities have brought legal action against the carriers of robocalls, in addition to the perpetrators.
The USDJ alleges that these companies were warned repeatedly that they were carrying fraudulent robocalls yet continued to carry such calls. These calls led to massive financial losses to victims.
Defendants in the first case are:
Ecommerce National LLC, d/b/a TollFreeDeals.com
SIP Retail, d/b/a sipretail.com
And defendants in the second case are:
Global Voicecom Inc.
Global Telecommunication Services Inc.
KAT Telecom Inc., a.k.a. IP Dish
The robocalls were initiated in foreign countries, mostly India.
The USDJ sought an order immediately halting the defendants' transmission of such robocalls. A federal court has issued a temporary restraining order against Global Voicecom.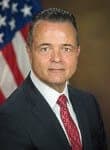 "Robocalls are an annoyance to many Americans, and those that are fraudulent and predatory are a serious problem, often causing devastating financial harm to the elderly and vulnerable members of our society," said Assistant Attorney General Jody Hunt for the Department of Justice's Civil Division. "The Department of Justice will pursue to the fullest extent of the law individuals in the United States who knowingly facilitate imposter fraud calls, using both criminal and civil tools where appropriate."
The complaint against Ecommerce National d/b/a TollFreeDeals.com alleges that that they carried 720 million calls during a sample 23-day period. More than 425 million of those calls lasted less than one second, indicating that they were robocalls.
Other robocalls threatened victims with termination of social security benefits, arrest for alleged tax fraud, and deportation for filling out immigration forms incorrectly.
Many of the 720 million robocalls used spoofed caller ID.