US STI-GA to update SPC token access policy for SHAKEN
The U.S. STI Governance Authority (STI-GA) today announced an update to the Service Provider Code (SPC) token access policy. This policy determines the requirements that a voice service provider (SP) must meet to obtain SHAKEN certificates used to authenticate calls. Here's an overview.
SPC token access policy comparison
The following table compares the current requirements to the new requirements.
| Requirement | Current Policy | New Policy |
| --- | --- | --- |
| 1. | Must have a 499A on file with the FCC. Register for a 499 ID here. | Must have a 499A on file with the FCC. Register for a 499 ID here |
| 2. | Must have an Operating Company Number (OCN). Request an OCN here. | Must have an Operating Company Number (OCN). Request an OCN here. |
| 3. | Must have access to numbering resources | Must have certified with the FCC that the SP has implemented STIR/SHAKEN and/or has a robocall mitigation program |
Policy change effective date
This updated SPC token access policy will take effect when the FCC makes available the new portal for service providers to file their call authentication certifications. In their announcement, the STI-GA estimates that this might happen sometime around March 31, 2021. Until that happens, the current SPC token access policy will remain in effect.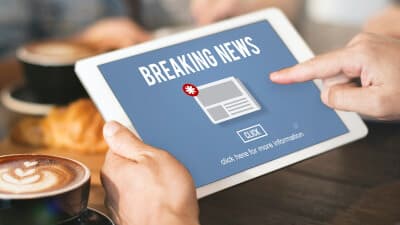 Implications
This is an important policy change. There are many voice service providers who meet the first two requirements in the current policy, but not the third. This policy change will expand the number of service providers eligible to participate in STIR/SHAKEN.
The change gives providers yet another reason to file their certification as soon as possible. With this change, certification filing lets them participate in the SHAKEN ecosystem. In addition, the FCC will require intermediate and terminating providers to refuse calls from upstream service providers that do not have a certification on file.
TransNexus solutions
We offer STIR/SHAKEN and robocall prevention solutions in our ClearIP and NexOSS software platforms.
In addition, we help service providers with all aspects of STIR/SHAKEN deployment, including registering with the Policy Administrator and filing their certification with the FCC.
Contact us today to learn more.
This information will only be used to respond to your inquiry. TransNexus will not share your data with any third parties. We will retain your information for as long as needed to retain a record of your inquiry. For more information about how we use personal data, please see our privacy statement.