Stimulus bill telecom provisions
The Consolidated Appropriations Act 2021, a.k.a., "stimulus bill," includes four provisions for the telecommunications industry. Here's an overview.
News coverage has focused on the Coronavirus Response and Relief provisions. The signed legislation, which runs 5,593 pages, also includes appropriations for many branches of government.
The legislation was signed into law on Sunday evening, December 27, 2020.
Telecommunications provisions
The telecommunications-related provisions appear in Division FF (Other Matter), Title IX (Telecommunications and Consumer Protection), which starts on page 2849 of the legislation.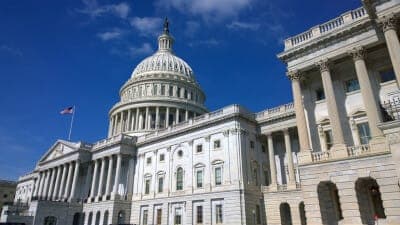 The legislation includes the following four telecommunications provisions:
Section 902. Don't Break Up the T-Band Act. Provisions control the ability of state or taxing jurisdictions to divert 9-1-1 fees to other purposes.
Section 903. ACCESS BROADBAND Act. Establishes an Office of Internet Connectivity and Growth within the National Telecommunications and Information Administration to promote broadband access.
Section 904, Broadband Interagency Coordination Act of 2020. Instructs three agencies (FCC, Department of Agriculture, National Telecommunications and Information Administration) to arrange an interagency agreement for coordination of the distribution of funds for broadband deployment.
Section 905. Reallocation and Auction of 3450-3550 MHz Spectrum Band. These frequencies are currently assigned to Federal Government stations. The legislation will withdraw these assignments and auction these frequencies off to public bidders.