Should service providers file voluntary SHAKEN exemption?
The TRACED Act directed the FCC to allow voice service providers to file for a Voluntary STIR/SHAKEN Implementation Exemption in 2020. Should you do that? We cannot and would not offer legal advice, but we can share some information that might be useful as you ponder this situation.
The TRACED Act
The TRACED Act STIR/SHAKEN mandate has an interesting two-part construction:
Section 4 instructs the Commission to require a provider of voice service to implement STIR/SHAKEN in their IP networks.
However, the Commission shall not take the action in step 1 if the Commission determines, not later than 12 months after the TRACED Act is enacted, that the provider has:

Adopted STIR/SHAKEN
Agreed voluntarily to participate in STIR/SHAKEN
Begun to implement STIR/SHAKEN
Will be capable of fully implementing STIR/SHAKEN not later than 18 months after the TRACED Act is enacted.

Got that? I know, it's like solving a Rubik's Cube.
There are some requirements for non-IP networks, but the Commission has decided that these requirements can be satisfied by participating in a group studying call authentication in non-IP networks.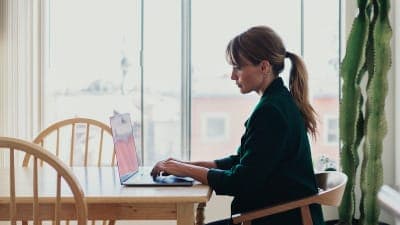 Interpretation
How can we interpret this part of the TRACED Act? It seems that legislators thought that the mere threat of a mandate might spur most providers to quickly implement SHAKEN before the FCC's 12-month determination of voluntary compliance.
If that were the case, then legislators would want these providers to tell the FCC that they've voluntarily implemented SHAKEN. The FCC would then send a report to Congress informing legislators that no mandate is necessary because most providers implemented SHAKEN voluntarily.
That didn't happen.
But the legislation still requires the FCC to accept certification from providers that did voluntarily meet the four requirements listed in the legislation. So, the Commission has set a date, December 1, 2020, by which any provider that has and is meeting these four requirements can file their certification.
The FCC already determined in their first report and order on SHAKEN, issued March 31, 2020, that there weren't enough providers on track to meet the end-of-year deadline. A mandate would be necessary. The FCC issued their mandate in their first report and order.
So, should you file this certification of voluntary implementation? Perhaps:
It would be a great public relations move, showing your customers and the market that your company is leading the charge on combating illegal scam robocalls with rapid deployment of call authentication.
By implementing STIR/SHAKEN, your enterprise customers would have their calls authenticated, which would help their call completion.
By implementing STIR/SHAKEN, your subscribers could see which calls have verified caller ID information, which would give them greater confidence in answering such calls.
However, filing the voluntary implementation certification would not change the mandate. Providers will still be required to comply with the mandates in the FCC's first and second orders on SHAKEN.
So, we cannot, and would not, tell you what to do about filing this certification. Hopefully, this information is helpful in understanding where it came from.
TransNexus solutions
We offer STIR/SHAKEN and robocall prevention solutions in our ClearIP and NexOSS software platforms. Contact us today to learn more about these solutions.
This information will only be used to respond to your inquiry. TransNexus will not share your data with any third parties. We will retain your information for as long as needed to retain a record of your inquiry. For more information about how we use personal data, please see our privacy statement.