Initial reactions to FCC Second Order on SHAKEN
A few organizations have met with the FCC on their Second Report and Order Promoting Caller ID Authentication to Combat Spoofed Robocalls, i.e., second SHAKEN order. Here's what they had to say.
The Second Report and Order
The Commission issued a draft version of their order on September 9, 2020. The document covered lots of ground, and we provided highlights in a previous blog post.
The FCC will vote on this order on September 30, 2020.
Initial feedback
Several stakeholders have held meetings with commission staff and/or filed ex parte notices. We've summarized their replies (click each heading to view their filing).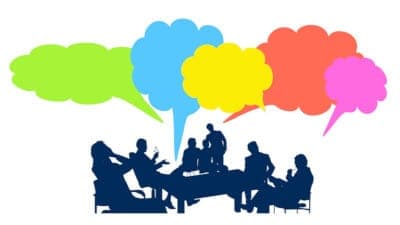 The availability of IP interconnections for voice traffic is the principle industry-wide barrier to participation by all providers in the STIR/SHAKEN framework.
Rather than deeming these interconnection issues "out of scope," the Commission should state that it will monitor interconnection issues and may consider further action necessary to ensure that the TRACED Act is fully and faithfully implemented.
The prohibition on intermediate and terminating carriers' acceptance of voice traffic from any voice provider that does not appear in the certification database should include a notice and opportunity to cure provision.

Suggest extending the no-file blocking date from 30 days to 45 days after the certification filing deadline.
Suggest that within 15 days of the no-file blocking date, providers should notify the Commission and other providers of their intention to no longer accept calls from providers that have not filed certification.
The FCC should expand the robocall mitigation program requirement to all providers, regardless of whether or not they are using STIR/SHAKEN to authenticate calls.

USTelecom states that the Commission already has the authority to do so.

Intermediate providers should also certify that they have implemented a robocall mitigation program.
It is premature for the Commission to require intermediate providers to not accept calls from foreign service providers using NANP calling numbers but that are not on file in the certification database.

Some foreign wireless providers provide roaming service to U.S. citizens abroad, who might not be able to call numbers in the U.S. if the roaming service provider has not registered.

Small providers that generate a disproportionate amount of traffic should not be eligible for the two-year extension to deploy STIR/SHAKEN.
The Commission should allow extension requests on a rolling basis rather than a single, final deadline of November 20, 2020.
Extension requests based on equipment availability issues should be available to all providers, not just small providers.
The rules should be clear that a voice service provider may decline to authenticate caller ID information where necessary for technical reasons to ensure that calls are completed.
The authentication waiver for intermediate providers currently states that they should register with the traceback consortium. Currently, the consortium does not offer that type of registration. Instead, the rule should state that the intermediate provider cooperatively participates in traceback.
The Commission should encourage law enforcement to make traceback requests to the traceback consortium in the first instance, which would be a more efficient path.
The FCC should mandate that gateway providers in the U.S. must not accept foreign-sourced calls with a +1 USA Caller ID unless they can provide full A-level attestation and the foreign provider is listed in the certification database.
Require intermediate providers to implement a robocall mitigation program for calls it does not authenticate.
Providers that authenticate calls using STIR/SHAKEN should also:

Document and file how they assign different levels of attestation
Have a robocall mitigation program for calls with gateway attestation
Robocall mitigation must be effective, not just reasonable
The Enforcement Bureau needs the authority to quickly suspend a provider's certification listing if their robocall mitigation program is deficient.
TransNexus solutions
We offer STIR/SHAKEN and robocall mitigation solutions in our ClearIP and NexOSS software platforms. Contact us today to learn more.
This information will only be used to respond to your inquiry. TransNexus will not share your data with any third parties. We will retain your information for as long as needed to retain a record of your inquiry. For more information about how we use personal data, please see our privacy statement.