TransNexus at FCC SHAKEN/STIR Robocall Summit
TransNexus CEO Jim Dalton participated in the FCC SHAKEN/STIR Robocall Summit in Washington D.C. on July 11, 2019. FCC Chairman Ajit Pai announced this summit to review progress made toward deploying SHAKEN/STIR and identify challenges to deployment and how to overcome them.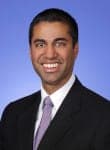 We must move aggressively to help consumers combat scam robocalls that use and abuse caller ID spoofing, and that's why we held today's summit. The summit was productive, and we received generally encouraging signs that companies are headed toward full implementation of the SHAKEN/STIR caller ID authentication framework. I was pleased to hear from voice service providers, vendors, consumer advocates, and others about the successes to date and the challenges that remain.
— FCC Chairman Ajit Pai
Highlights
The session ran from 9:30 am to 3:30 pm. It was divided into separate panels, comprised of 6 panelists each, and presenters:
Major voice service providers panel
Consumer experience panel
Remarks by Ajit Pai, FCC Chairman
Presentation on SHAKEN/STIR governance by Brent Struther, STI-GA Director
Smaller voice service providers panel
Fireside chat with FCC bureau chiefs
Jim Dalton participated in the Smaller voice service providers panel, based upon TransNexus's experience in helping service providers deploy SHAKEN/STIR in their production networks.
"I think it's important to reflect… it looks like a bifurcation here of folks that are part of the trust network and folks that aren't… The little guy is kind of left out. He's relying on somebody else's analytics, relying on somebody's C attestation—who wants that?

I want to really encourage everyone here, is there a way to give every carrier—the part of the public switched network—an equal footing in the trust anchor?

"I do want to mention something that Brian mentioned about Out-of-Band SHAKEN. We're using that for our customers as a work around to get started. I'm not saying it's the only way, but I think we need to look for ways to include everybody.

My customers want attestation A: "I'm a telephone company. I'm part of the public switched network. I should be able to do it." There needs to be some mechanism that enables everybody."
— Jim Dalton
Check out the recording.
The smaller voice service provider panel starts at 2:49:50.
TransNexus SHAKEN/STIR solutions
We have developed SHAKEN/STIR software solutions available within our ClearIP and NexOSS software products. These solutions are deployed at telecom service providers in production.
Contact us today to learn how we can help you with your SHAKEN/STIR deployment.
This information will only be used to respond to your inquiry. TransNexus will not share your data with any third parties. We will retain your information for as long as needed to retain a record of your inquiry. For more information about how we use personal data, please see our privacy statement.