FCC Commissioner Starks asks providers about plans for default call blocking
On the heels of the recent FCC declaratory ruling to allow voice service providers to block suspected spam robocalls by default, Commissioner Geoffrey Starks sent letters to 14 providers asking about their planned response to the ruling.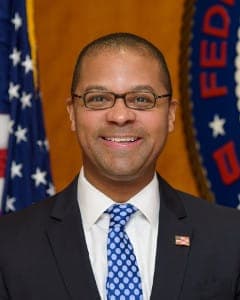 "Carriers made clear to the Commission: they want to offer call blocking services to consumers by default," said Commissioner Starks. "I'm looking forward to learning the details of their plans to do so."
In his letter, Starks asked the providers the following:
Will they offer default call blocking on an informed opt-out basis? If so, provide detailed plans and timeline.
How will they inform consumers?
Do they plan to charge customers?
If they do not plan to offer default call blocking, why not?
Service providers who received this letter include the following:
AT&T
Bandwidth
CenturyLink
Charter
Comcast
Cox
Frontier
Google
Sprint
TDS
T-Mobile
US Cellular
Verizon
Vonage