Canadian regulator announcements on STIR/SHAKEN
The Canadian Radio-television and Telecommunications Commission (CRTC) today announced that it's stepping up efforts to combat spoofed calls. To that end, the regulator issued three regulatory statements. Here an overview.
The announcements include the following:
An updated timeline to require Canadian telecom service providers to implement STIR/SHAKEN
Approval of the proposed STIR/SHAKEN Governance Authority
Call for comments.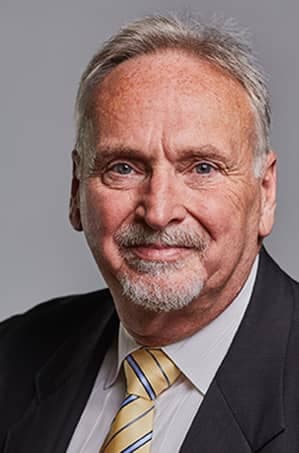 "Nuisance calls are a major irritant for many Canadians. We are committed to addressing this issue and are working with the industry and our partners to better protect consumers. The new STIR/SHAKEN framework will enable Canadians to know, before they answer the phone, whether a call is legitimate or whether it should be treated with suspicion."

— Ian Scott, Chairperson and CEO, CRTC
Here's an overview of today's announcements.
1. STIR/SHAKEN timeline: Compliance and Enforcement and Telecom Decision 2019-402
The CRTC expects Canadian telecommunications service providers to implement STIR/SHAKEN by September 30, 2020.
Today, December 9, 2019, the Chair of the CRTC will conduct a test of STIR/SHAKEN with the Chair of the U.S. Federal Communications Commission.
2. Governance Authority: Compliance and Enforcement and Telecom Decision 2019-403
In another announcement, the CRTC today approved the establishment of the Canadian Secure Token Governance Authority (CSTGA) as Governance Authority for STIR/SHAKEN.
This has been in the works for some time. A group of Canadian service providers, along with the Canadian LNP Consortium, proposed the establishment of the CSTGA in April 2019. They also contributed start up funds and proposed an ongoing funding arrangement.
Next steps are for the GA to establish a Policy Administrator (PA) and one or more Certification Authorities (CAs).
3. Call for comments: Compliance and Enforcement and Telecom Notice of Consultation CRTC 2019-404
The CRTC calls for comments on its decision to require telecommunications service providers to implement STIR/SHAKEN by September 30, 2020. Comments are due by January 27, 2020.
TransNexus STIR/SHAKEN solutions
We offer STIR/SHAKEN solutions in our ClearIP and NexOSS software products. We have dozens of service provider customers using this software to sign and verify calls in their production networks today.
We also have robocall prevention solutions available today that perform call analytics to identify unwanted robocalls, which can then be either blocked or diverted. Policies can be set for groups and individual subscribers to handle robocalls as they wish.
Contact us today for more information about STIR/SHAKEN and robocall prevention solutions.
This information will only be used to respond to your inquiry. TransNexus will not share your data with any third parties. We will retain your information for as long as needed to retain a record of your inquiry. For more information about how we use personal data, please see our privacy statement.