Coalition of 12 telephone carriers to fight robocalls
North Carolina attorney general Josh Stein announced a coalition of 12 telephone companies and 51 attorneys general to adopt a program to fight unwanted robocalls. This program includes 8 principles to protect phone users from unwanted robocalls and make it easier to prosecute unlawful robocall perpetrators.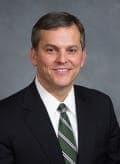 "Robocalls are tehe greatest frustration I hear about from North Carolinians," said Josh Stein. "Last month, my office announced a robocall petition and within days, we'd heard from thousands of people who have been harmed or harassed by these unwanted and illegal calls. Today, I'm proud to lead this national effort to fight illegal robocalls."
FCC Chairman Ajit Pai applauded the news of this coalition.
"I salute today's bipartisan, nationwide effort to encourage best practices for combating robocalls and spoofing and am pleased that several voice service providers have agreed to abide by them," said Ajit Pai. "I thank them for their continued leadership and look forward to working together to help American consumers."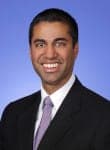 Robocall prevention
Participating voice service providers agreed to the following:
Offer free call blocking and labeling.
Implement STIR/SHAKEN.
Analyze and monitor network traffic.
Investigate suspicious calls and calling patterns.
Cooperation with law enforcement
These providers also agreed to principles to assist legal prosecution of unlawful robocall perpetrators:
Confirm the identity of commercial customers.
Require traceback cooperation in contracts.
Cooperate in traceback investigations.
Communicate with state attorneys general.
Participants
The voice service providers participating in this coalition include:
AT&T
Bandwidth
CenturyLink
Charter Communications
Comcast
Consolidated Communications
Frontier Communications
Sprint
T-Mobile
US Cellular
Verizon
Windstream
The attorneys general from all 50 states and Washington DC are also participating in this coalition.
TransNexus robocall prevention solutions
We have a comprehensive portfolio of robocall prevention solutions in our ClearIP and NexOSS software products. These solutions are live in production networks today, providing consumers with welcome relief from unwanted robocalls.
Contact us today to learn how we can help you provide robocall prevention services for your customers too.
This information will only be used to respond to your inquiry. TransNexus will not share your data with any third parties. We will retain your information for as long as needed to retain a record of your inquiry. For more information about how we use personal data, please see our privacy statement.