Stopping Bad Robocalls Act introduced
On June 20, a bipartisan version of the Stopping Bad Robocalls Act (HR 3375) was announced in the U.S. House of Representatives. Frank Pallone (D-NJ), chairman of the Energy and Commerce committee, and ranking member Greg Walden (R-OR) made the announcement.
This legislation was introduced in the previous session of Congress and reintroduced in the current session. Yesterday's announcement is the first time the proposed legislation has received bipartisan support.
Stopping Bad Robocalls Act
Requires phone carriers implement call authentication technology, i.e., STIR/SHAKEN.

Requires the FCC to issue regulations to require call authentication technology within 1 year after the date of enactment of this Act.
Requires voice service providers to implement call authentication technology within 6 months after the FCC regulations have been issued.
The FCC shall include findings on burdens and barriers to implementation for voice service providers who use TDM networks, for small voice service providers, and for voice service providers in rural areas.
In connection with these findings, the FCC may exempt for a reasonable period a class of voice service providers in order to address these burdens and barriers.
The FCC shall identify or develop alternative effective methodologies to protect consumers from unauthenticated calls during the exemption period.

Allows carriers to offer call blocking services to consumers with no additional charge on an opt-out basis.
Directs the FCC to issue rules to protect consumers from calls they didn't agree to receive and to ensure they can withdraw consent.
Extends the statute of limitations for violation of robocall prohibitions from one year to three, and in some cases four years.
Requires the FCC to issue a report on implementation of its reassigned numbers database.
The exemption period for voice service providers who are small, rural, and/or use TDM networks is new, as is the requirement for the FCC to identify alternative effective methodologies.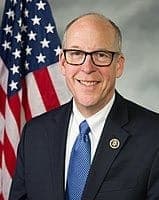 "We're pleased to announce we've reached a deal on comprehensive bipartisan legislation to stop illegal robocalls, said Palone and Walden in a joint statement. "We look forward to moving this bill through the Communications and Technology Subcommittee next week."
Comparison with The TRACED Act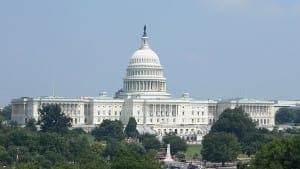 A similar piece of legislation, The TRACED ACT, was agreed to in the U.S. Senate on May 23, 2019, with a vote of 97–1. This legislation directs the FCC to mandate that voice service providers implement STIR/SHAKEN. The bill has been referred to the House Committee on Energy and Commerce as HR 2015.
The Stopping Bad Robocalls Act also mandates STIR/SHAKEN. In addition, it addresses a broad range of consumer protection issues that have arisen in recent court cases. These issues include:
Confusion over the definition of a robocall
Inability to enforce existing laws and regulations when robocallers use various methods to circumvent or evade these laws and regulations
Uncertainty about when consent to receive calls has been given
Lack of clarity over when and how consent may be withdrawn.
The Stopping Bad Robocalls Act directs the FCC to prescribe new regulations to clarify these issues.