Upcoming U.S. Senate Committee hearing on robocalls
The U.S. Senate Committee on Commerce, Science, and Transportation will conduct a hearing on "Abusive Robocalls and How We Can Stop Them." The hearing will be held on Wednesday, April 18, 2018, at 10:00 a.m. EDT. A live video of the hearing will be broadcast online at www.commerce.senate.gov.
The committee will hear testimony to examine issues with robocalls, caller ID spoofing and telecom fraud. Witnesses will include:
Ms. Lois Greisman, Associate Director, Marketing Practices Division, Bureau of Consumer Protection, Federal Trade Commission
Ms. Rosemary Harold, Chief, Enforcement Bureau, Federal Communications Commission
Mr. Adrian Abramovich, former President of Marketing Strategy Leaders (dissolved 1/29/2016)
Mr. Scott Delacourt, Partner, Wiley Rein LLP and U.S. Chamber of Commerce representative
Mr. Kevin Rupy, Vice President, Law and Policy, United States Telecom Association
Ms. Margot Saunders, Senior Counsel, National Consumer Law Center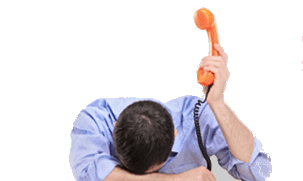 "Abusive robocalls are persistently annoying and at worst they are a means for significant fraud and theft," said U.S. Sen. John Thune (R-S.D.), chairman of the committee. "Our hearing will examine where such robocalls come from, how they work, and what steps can be taken to identify and deter them from happening."
TransNexus Robocall Solutions
Our ClearIP software has several capabilities that you can use to reduce and potentially eliminate robocalls, including:
Robocalling fraud triggers
Reputation service
Blacklisting to prevent neighbor-spoofing
Shield database of high-risk numbers
Secure Telephone Identity (STI) using STIR/SHAKEN
Robocalling fraud triggers
This is a type of fraud detection that's designed to prevent robocalls. It counts calls from a specific calling number over a 60-minute period. If the number of calls from a number exceeds the trigger threshold, then ClearIP will perform the action you chose during setup: either block the call, divert it to another call handling system (like our CAPTCHA gateway), or complete the call and log it in a report for your review.
Reputation service
This is a new service in ClearIP that checks the reputation of the calling number. Many people use smartphone applications and services that provide the ability to report robocalls. This crowdsourcing is used to build databases of robocall caller IDs. When enough people report robocalls from the same calling number, that number eventually acquires a poor reputation.
With the ClearIP Reputation Service, you can set up policies so that ClearIP will either block call from a number with poor reputation, divert it, or report only within ClearIP.
Prevent neighbor-spoofing with partial-number blacklists
The ClearIP whitelist/blacklist service has powerful capabilities that can be used for a variety of purposes. One use is to screen calls when the calling number is like yours.
This trick, called "neighbor spoofing," has become common in robocalls. The perpetrator programs the robocalls to construct a fake caller ID that is like your phone number. The perpetrator is hoping that you might be more likely to answer a call from such a number—what if it's from a friend or family member who's in trouble and is trying to get through to you? So, you answer the call—anyone might—just as the perpetrator hoped.
You can set up the ClearIP blacklist to divert such calls to the TransNexus CAPTCHA gateway, which would prompt the caller to enter a two-digit code. A robocall program would not be able to do that. Legitimate callers would hear the prompt, enter the code, and their calls would be sent through to you.
Shield database
TransNexus maintains a database of high-risk numbers compiled from many sources. These numbers include premium-rate numbers, for example, and numbers known to be used in robocalls. You can enable the Shield database service to block, divert or report those calls to protect yourself from robocalls and fraud attacks.
Secure Telephone Identity (STI) using STIR/SHAKEN
Robocalls are like a game of cat-and-mouse. Perpetrators are clever in finding an opportunity, then exploiting it until it gets blocked. Then they move on to another opening and continue. There are many techniques to minimize robocalls, but it has been difficult to completely shut them down.
But there is a way. There's an initiative called Secure Telephone Identity (STI) that would eventually shut down robocalls completely.
This initiative uses technology like secure internet—HTTPS—with a system of attestation, certified signatures and verification. Sounds complicated, but the internet you use everyday has employed technology like this for years.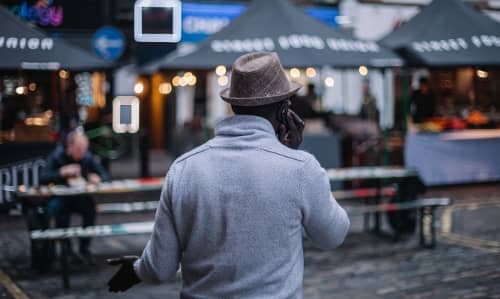 The telecom version is called STIR/SHAKEN. These James-Bond-inspired acronyms describe a framework where the originating service provider attests to the validity of caller ID information and adds a secure signature. At the other end of the call transmission, the terminating service provider checks the attestation and verifies the signature.
This way, you would know whether the caller ID you see is fake. Robocall perpetrators would not be able to trick you. The terminating service provider might send a call with weak attestation through to you anyway, with an indication that the caller ID cannot be verified. But you might not answer that call. Eventually, robocall perpetrators would find that no one is answering their calls anymore. Game over.
TransNexus has added STI using the STIR/SHAKEN approach to ClearIP and NexOSS. It's available today.
We anticipate that the telecom industry and regulators will either mandate STI, or market expectations will simply demand it. When that day comes, you can be ready, with TransNexus software.
Contact us today to learn more.
This information will only be used to respond to your inquiry. TransNexus will not share your data with any third parties. We will retain your information for as long as needed to retain a record of your inquiry. For more information about how we use personal data, please see our privacy statement.