Industry comments for FCC robocall report
The FCC issued a call for comments on robocalling activity and prevention, including progress on SHAKEN/STIR. Here are highlights of comments offered.
Carriers
AT&T Services
AT&T has committed to begin implementation of SHAKEN/STIR in early 2019. They've completed lab testing with Comcast and are scheduled to begin field testing in the fourth quarter of 2018. They plan to begin authenticating calls in 2019.
AT&T has blocked more than four billion illegal calls on its wholesale network. They urge the FCC to adopt a safe harbor provision to allow carriers to do more extensive call blocking. They also encourage carriers to participate in traceback.
Comcast
Comcast is also blocking bad calls. They plan to conduct network trials of SHAKEN/STIR prior to the end of 2018 and scale to fuller implementation during 2019.
Sprint
Sprint is not blocking bad calls. In their comments, they expressed concern over perceived difficulties in implementing SHAKEN/STIR.
Verizon
Verizon offers customers several tools to help identify and avoid unwanted robocalls.
Verizon expects to achieve initial operational capability with STIR/SHAKEN this year, with the bulk of production coming on line in 2019. They encourage the FCC to stand ready to step in if substantial portions of the ecosystem fail to promptly implement STIR/SHAKEN. They also urge carriers to participate in traceback.
Consumer and industry and associations
American Cable Association
ACA commented that the SHAKEN/STIR authentication framework is a promising tool for protecting VoIP customers from caller ID spoofing through use of a digital certificate scheme to authenticate calls. The ACA affirmed that they will strive to ensure SHAKEN/STIR is implemented cost-effectively and in a manner that encourages participation from small and medium-sized VoIP providers.
American Association of Healthcare Administrative Management (AAHAM)
This organization represents healthcare administrators, such as hospitals and clinics. In their comments, they offer the perspective of enterprise telecom users whose work is hampered by both unwanted robocalls they receive and by anti-robocall measures that chill attempts by their members to conduct outreach that patients have requested and are expect.
The AAHAM encouraged the FCC to take additional measures to modernize the TCPA by refining its technological solutions, targeting bad actors, collecting accurate data, and reducing the liability exposure faced by legitimate, good-faith callers.
Alliance for Telecommunications Industry Solutions (ATIS)
ATIS reported that 27 industry participants have formally expressed interest in the ATIS Robocalling Testbed, three (3) of these companies are in the process of testing and ten (10) of these have completed testing.
Consumer's Union
The Consumer's Union called on the FCC to organize more data collection and reporting on unwanted robocall activity and efficacy of solutions.
CTIA
CTIA summarized the plans announced by several organizations to deploy SHAKEN/STIR in FCC ex parte papers:
| Organization | SHAKEN deployment |
| --- | --- |
| AT&T | 2018–2019 |
| CenturyLink | beginning in 2019 |
| Cisco | 2019–2020 |
| Comcast | 2018–2019 |
| Cox | 2018–2019 |
| Nokia | 2019 |
| T-Mobile | 2018–2019 |
| U.S. Cellular | second-half 2019 |
| Verizon | 2018–2019 |
Professional Association for Customer Engagement (PACE)
PACE encouraged the FCC to promote implementation of the SHAKEN/STIR framework, because it remains the most viable long-term solution for reducing the volume of illegal robocalls reaching consumers.
At the same time, they called on industry and the Commission to ensure that the telephone network remains available to legal callers, and that legal callers are provided an opportunity to challenge erroneous blocking/labeling.
US Telecom Association
The US Telecom Association reported that there is strong industry commitment to the deployment of the SHAKEN and STIR standards.
The USTA believes there is an acute need for coordinated, targeted and aggressive criminal enforcement of illegal robocallers at the federal level. (Current actions are civil, not criminal proceedings).
Software and consultants to industry
First Orion
First Orion commented on the importance of analyzing phone call patterns when deciding whether to block calls, rather than just relying on the phone number. This is especially important given that robocallers often spoof a legitimate phone number as their caller ID.
They report that about 11%–12% of calls are identified as likely bad calls.
Neustar
With recent decisions to move forward with establishing the Secure Telephone Identity Governance Authority ("STI-GA") and Policy Administrator ("STI-PA"), Neustar has observed a modest increase in both interest in the Testbed and in actual testing.
Noble Systems
Call blocking and labeling are useful but limited solutions. SHAKEN/STIR is the long-term solution.
Numeracle
Numeracle serves as a trusted intermediary between legal call originators, carriers, and analytics companies to ensure that wanted, legal calls are labeled accurately and are not erroneously blocked. This requires accurate, open communication so that calls customers want to receive go through, such as their prescription reminders from the local pharmacy or information that their special order is ready for pick up at the home improvement store.
By helping to ensure that wanted and legal calls such as these go through, analytics companies and carriers can take tougher action against illegal callers while minimizing or eliminating side effects to legal callers, such as inaccurate labeling and blocking.
Numerical has studied crowd-sourced bad number reputation databases and found inconsistent and incorrect grading. They believe that SHAKEN will help create a path for legal calls to be delivered to consumers without inaccurate labeling or blocking.
TransNexus
In our commentary, we made four points:
FCC Chairman Pai's acceptance of the Report on Selection of Governance Authority and Timely Deployment of SHAKEN/STIR by the NANC Call Authentication Trust Anchor Working Group seems to have been a turning point in generating interest and activity among telecommunications service providers.
The ATIS Robocalling Testbed has been helpful to us in developing SHAKEN/STIR capabilities in our software and to our customers in testing the operation of this software within their telecommunications networks.
One of our customers, a telecommunications service provider, has deployed SHAKEN/STIR functionality within their production network.
Consumers could see immediate benefits with calls involving carriers who've made SHAKEN/STIR interop trust arrangements. Widespread benefits will be realized with broad participation by carriers and the initiation of trust anchor functions.
The reports
The FCC has posted the reports here.
TransNexus solutions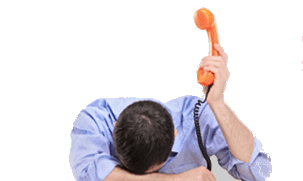 We have included STIR/SHAKEN functionality in our ClearIP and NexOSS software. It's ready for you to test and use in production today.
Contact us today for more information.
This information will only be used to respond to your inquiry. TransNexus will not share your data with any third parties. We will retain your information for as long as needed to retain a record of your inquiry. For more information about how we use personal data, please see our privacy statement.