FCC proposed rules on robotexting and robocall prevention
The Federal Communications Commission (FCC) has proposed rules to prevent robotexting and robocalls to reassigned numbers. Here are the details.
Declaratory ruling on text messaging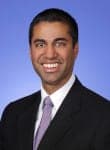 This rule would clearly establish that text messaging services are information services, not telephone services. This distinction would allow carriers to continue to use robotext blocking and anti-spoofing measures to protect consumers from unwanted text messages, called robotexts.
"Americans rely on and trust text messaging," said FCC Chairman Ajit Pai. "That's why we need to act to prevent a deluge of spam texts and scam messages."
Order to create database of reassigned numbers
This order would call for the creation of a single, comprehensive database of reassigned numbers. This information would be provided by phone companies that obtain North American Numbering Plan U.S. geographic numbers.
Millions of telephone numbers are reassigned each year. While reassigning numbers is an efficient use of the number pool, it can cause problems for everyone involved:
Subscribers with reassigned numbers get unwanted calls intended for the previous telephone number holders.
Subscribers miss calls from parties they forgot to notify after changing their phone numbers.
Organizations with prior authorized consent are unable to contact their customers and inadvertently annoy new number holders instead.
The reassigned numbers database would enable legitimate callers to check whether a number has been reassigned and thereby avoid making unwanted calls.
Chairman Pai explained, "I'm also proposing new rules to help reduce robocalls to reassigned numbers by creating a database that will help legitimate businesses stop calling those numbers."
The FCC will discuss these items at its Open Commission Meeting on December 12, 2018.
---
September 6, 2023
STIR/SHAKEN statistics from August 2023
August 30, 2023
U.K. progress on central number database for STIR/SHAKEN
August 2, 2023
STIR/SHAKEN statistics from July 2023
July 27, 2023
Rich Call Data and caller identity
July 17, 2023
STIR/SHAKEN statistics from June 2023
July 5, 2023
STIR/SHAKEN implementation deadline arrives
June 21, 2023
Deadlines announced for new robocall mitigation rules
June 19, 2023
Can Rich Call Data solve incorrect spam call labeling?
June 7, 2023
Comments on third-party STIR/SHAKEN signing
May 31, 2023
Branded calling, Know-Your-Customer, and STIR/SHAKEN
May 24, 2023
New Governance Authority guidance on improper attestation
May 1, 2023
New robocall rules from the FCC circulated
April 19, 2023
Delegate certificate updates in ATIS standards
March 20, 2023
FCC adopts new STIR/SHAKEN rules
March 6, 2023
FCC has more questions about STIR/SHAKEN
February 21, 2023