netsapiens SNAPsolution integration framework
TransNexus software products are tightly coupled with netsapiens. Resellers, domains, subscribers and connections are all displayed in the user interface. Custom policies can be configured at any level.  
Integration
TransNexus software products, ClearIP and NexOSS, integrate with netsapiens using standard SIP (Session Initiation Protocol) messages. These messages are exchanged as the call is set up.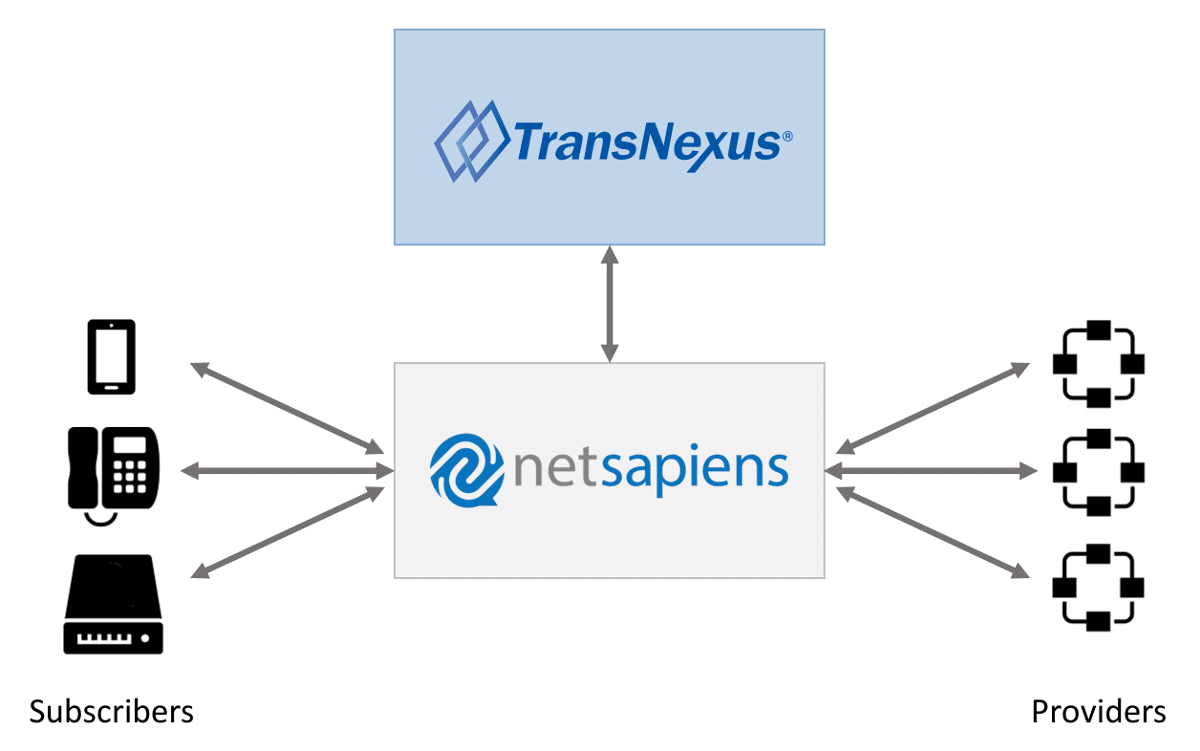 Analytics
TransNexus software retains call activity that enable deep analytical insights. Reports, charts, and maps can be generated and exported with custom grouping and filters over any time period. Analytics can by sliced-and-diced by netsapiens-specific attributes, such as resellers, domains, subscribers, and connections.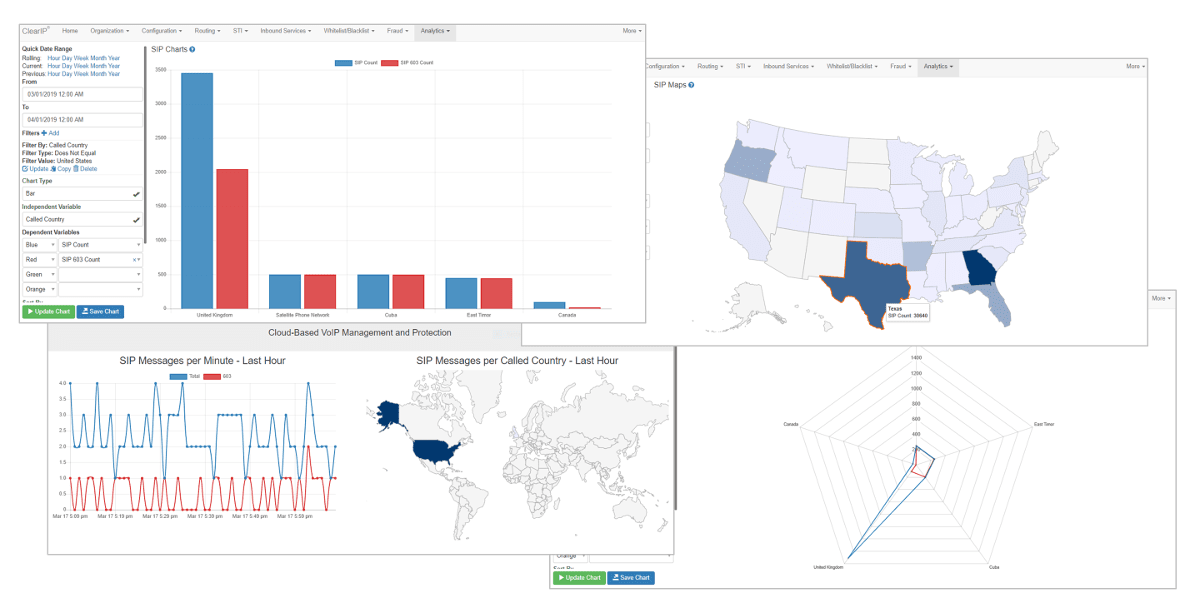 Telecom fraud prevention
TransNexus software uses SIP Analytics to learn typical call patterns and perform dynamic fraud analysis before call setup. When a fraud attack is detected, actions can include:
Automatic blocking
Call teardown
Email and text message alerts.
Blocking affects only those calls from specific victim(s), whether a subscriber or connection, to the attack destinations while normal calls continue.   Flexible blacklisting/whitelisting can be performed by IP, calling/called number, calling/called country, and user agent for calls. Blacklisting/whitelisting can be customized by resellers, domains, subscribers, and connections.  
Robocall prevention
TransNexus software prevents unwanted robocalls using a variety of methods based upon caller reputation, number validation and traffic volumes. Suspected robocalls or calls with invalid caller IDs can be blocked, diverted to voicemail, or diverted to a CAPTCHA device, which prompts for human interaction. This service can be enabled per DID and offered as an add-on service to subscribers.
Least cost routing
TransNexus software provides static and jurisdictional least cost routing. Rate plans can easily be provisioned in advance of the effective date using native formats. Custom routing can be configured per reseller, domain, subscriber, and connection.  
STIR/SHAKEN
TransNexus software provides comprehensive STIR/SHAKEN certificate management, authentication, and verification. Granular policy controls enable the attestation and call handling results you want.  
CNAM
TransNexus software provides CNAM caller ID name information. This service can be enabled per provider and DID, should you wish to offer this as an add-on service to subscribers.
Contact us
Please contact us for more information, assistance and guidance in connecting your netsapiens to TransNexus software products.
This information will only be used to respond to your inquiry. Transnexus will not share your data with any third parties. We will retain your information for as long as needed to retain a record of your inquiry. For more information about how we use personal data, please see our privacy statement.